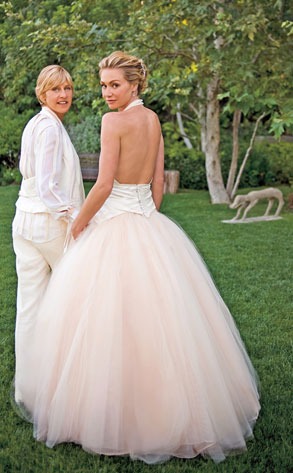 A long time ago, my father and I briefly discussed gay marriage and why he thought it was okay for Bush to prevent homosexual matrimony. "A society has a right to support the kind of behavior that it wants," he said. I replied, "So why is gay marriage not worth supporting?" He said that was a good question, but he did not respond.
Proposition 8 went ahead in California, and thus gay marriage was banned. Similar situations in Arizona and Florida. Lots of liberals are shaking their heads and asking "why?"
I have an answer for them, but maybe it's so obvious that it doesn't bear blogging about. On second thought, when has that stopped me?
I have another story about my father. I was young, maybe pre-teen. My parents were together in the kitchen with me. I think we were discussing something about Church. I think I said something like, "So, if I'm supposed to follow the Bible, shouldn't I try to become a priest?"
My mother was like, "No, no no no." My father said, "[mom's name], if he wants to become a priest, that's fine." My mother looked like she was swallowing something too large for her throat. My father said, "Aak, if that makes you happy, that's fine. But priests can't have children, so we wouldn't get to have any grandkids. But you should do whatever you want."
My father was a laissez-faire type of parent, most of the time. In this particular case, he was using it so as not to have me rebel and become a priest after all.
I share this story with the world because it illustrates my point: humans have a biological need for their line to continue. Most parents want grandkids.
That's why your mother asks you if you're seeing anyone. That's why in-laws get so crazy. And that's why people oppose gay marriage.
It's not because they want to deny people rights. I think most Americans understand that it's discriminatory, and that discriminating on that basis is wrong, unAmerican, and against the Constitution.
It's because supporting a homosexual lifestyle in any way means the further "gaying" of America, and that means no grandkids.
If you can't follow that logic, then you haven't spent much time with conservatives.
The people who want to "protect marriage" really just want their DNA to continue. They want their genetic material to flourish in another generation and another until the end of time (or the End Times). They think that, by taking this stand, they will hold back the tide of gayness becoming OK, less taboo, a thing that anybody can have, choose, or be. If gay people are shown on TV, in books, in movies, well, I guess Sarah Palin's censorship policy will work for those. But if the gays can get married? Then little Ritchie will start thinking it's okay to like his friend Jimmy, and cute little Margot will ask for Birkenstocks and start having late-night studying sessions with that girl named Jo.
It's just too bad for conservatives, though. They can't stem the tide. And they'll be doing more damage to their children by avoiding the subject or making it taboo. So I don't agree with the people who passed Prop 8, but I do understand why they did it. Their DNA told them to.